ABOUT THE ARTIST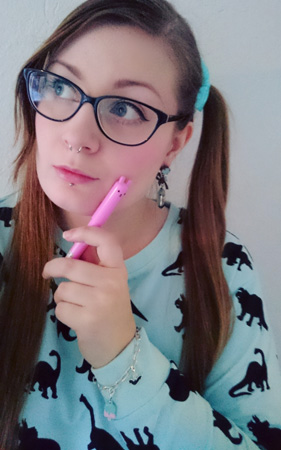 Hello! I am Linnea - a freelance illustrator from Umeå in north Sweden. I graduated from the
University of the West of England, Bristol
, in 2014, with a BA (Hons) Illustration degree.
I like to swap between traditional and digital media, and often combine the two. I often feel drawn towards both dark and cute themes, and also subjects of dark humour. I love the magical and mystical - fantasy, comics, and picture books. I also have an interest for scientific illustration.
Artists that have greatly inspired me are Hans Arnold, John Bauer, Tove Jansson, Sven Nordqvist, and Chris Riddell.
EDUCATION
UmeŚ University
- BA in Secondary Education (Art Subject), 2015 - 2018
University of the West of England
- BA (Hons) Illustration, 2011 - 2014
UmeŚ Konstskola
- art foundation, 2009 - 2010






contact@linneart.com